About Housewives Jewelry
Reflect a life that's big and bold with fabulous designs from Housewives Jewelry's curator and celebrity jewelry designer, Nancy Rosen.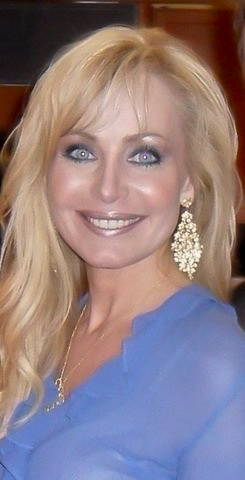 Inspired by the dynamic personalities of the celebrity Housewives featured on television, each piece features a fresh and exciting look of ageless style.  Whether you're interested in chanelling the playful elegance of the Housewives of Beverly Hills, the boldness of Atlanta's Housewives,  or the sophistication of the style of New York, we have the look for you that will transform your wardrobe.
Housewives Jewelry was originally designed as "travel jewelry" for upscale clients who don't want to risk loss or theft of their fine costly pieces as they travel the world.  But the line has evolved to become a cult favorite of  "Real" Housewives who crave the utmost in fashion and seek the most current jewelry designs at affordable prices.
Made with sterling silver plating, high-quality CZs, 24 karat gold electoplating, rhodium, and Swarovski Elements, you'd be hard-pressed to distinguish these designs from the real thing!  But the best thing?  The price!  You  get a lot of "bang for the buck". With exquisite shapes and bold designs, you'll look like you spent a fortune – even though you didn't!